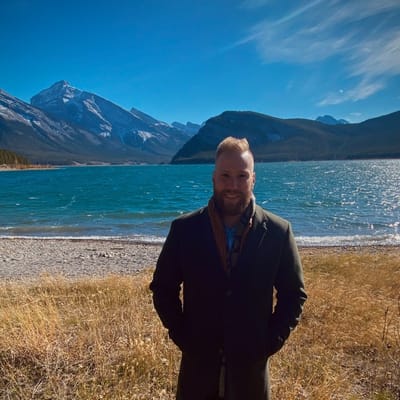 About Coach Curtis

Skiing is truly a passion for Curtis and that passion began when he first got on the slopes then he was two. Curtis has been involved in freestyle skiing for 17 years:
As a competitive athlete:
Five seasons as a club level athlete competing at the Jr. National level in all freestyle disciplines
One season on the Alberta Mogul Team competing at Canada Cup and Senior Nationals as well as the US selections and NorAm competitions
As a coach:
Ten years with the Southern Alberta Freestyle Club with seven of those years as the Head Coach and Program Director
One year with the Central Alberta Freestyle Club as the Head Coach and Program Director
Curtis started coaching as a way to stay involved and give back to the sport that provided him with so many opportunities growing up. His coaching development was kickstarted by completing Freestyle Canada(FC) Supercoach Academy early in his coaching career.
In 2015, he graduated from Mount Royal University with a Bachelor of Applied Business and Entrepreneurship for Sport and Recreation Management. Since then he has continued his professional development to the CompDev level in Moguls and Halfpipe. This will be his 4th season as an FC Learning Facilitator.
Coaching Philosophy/Methodology
Coaching successfully is a combination of:
Creating an environment for learning and coaching technical skills in a way that is fun, engaging and inclusive with safety as the number one priority.
Allowing athletes to be intrinsically motivated and find internal validation in their own development.
Working directly with athletes to develop specific, measurable, attainable, realistic, time-bound(SMART) goals that are process vs outcome based.
Positive reinforcement and streamlined feedback using the "correct over detect" method.
Implementing group management skills while facilitating organic progression through the stages of group development.
In alignment with the Long Term Athlete Development (LTAD) model:
Athletes benefit most from avoiding early specialization and utilizing cross- training opportunities.
Note: Athletes may choose to "concentrate" on a particular discipline at the club level, but it is advantageous to continue to train all freestyle disciplines, where it makes sense for each individual athlete.
Athlete development is optimized by implementation of a Yearly Training Plan (YTP) with personalized periodization and training capacity awareness.
Athletes will be grouped based on development age/ability rather than chronological age.