FUNDAMENTALZ – Formerly Jumps + Bumps
Ages 6 -12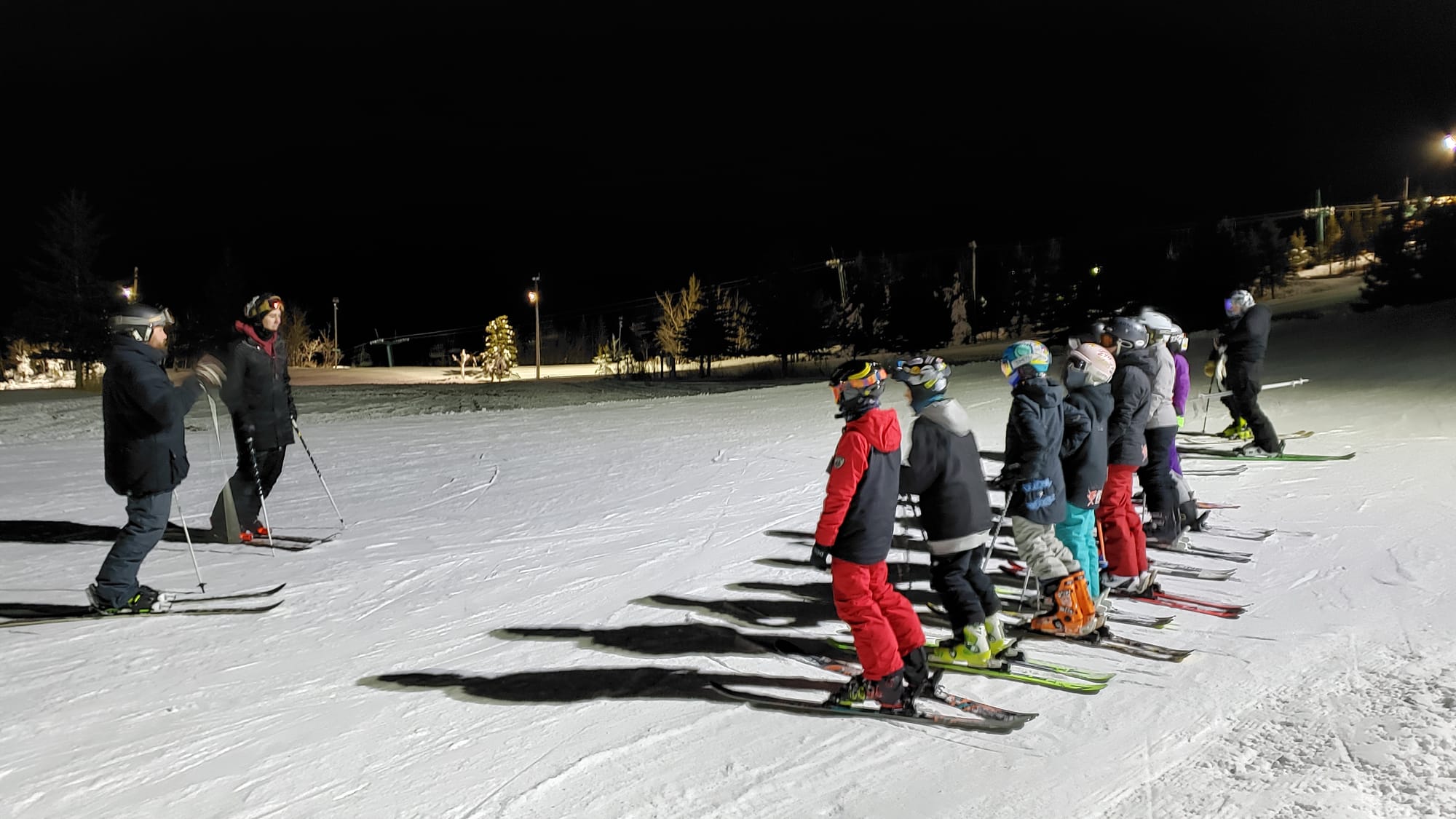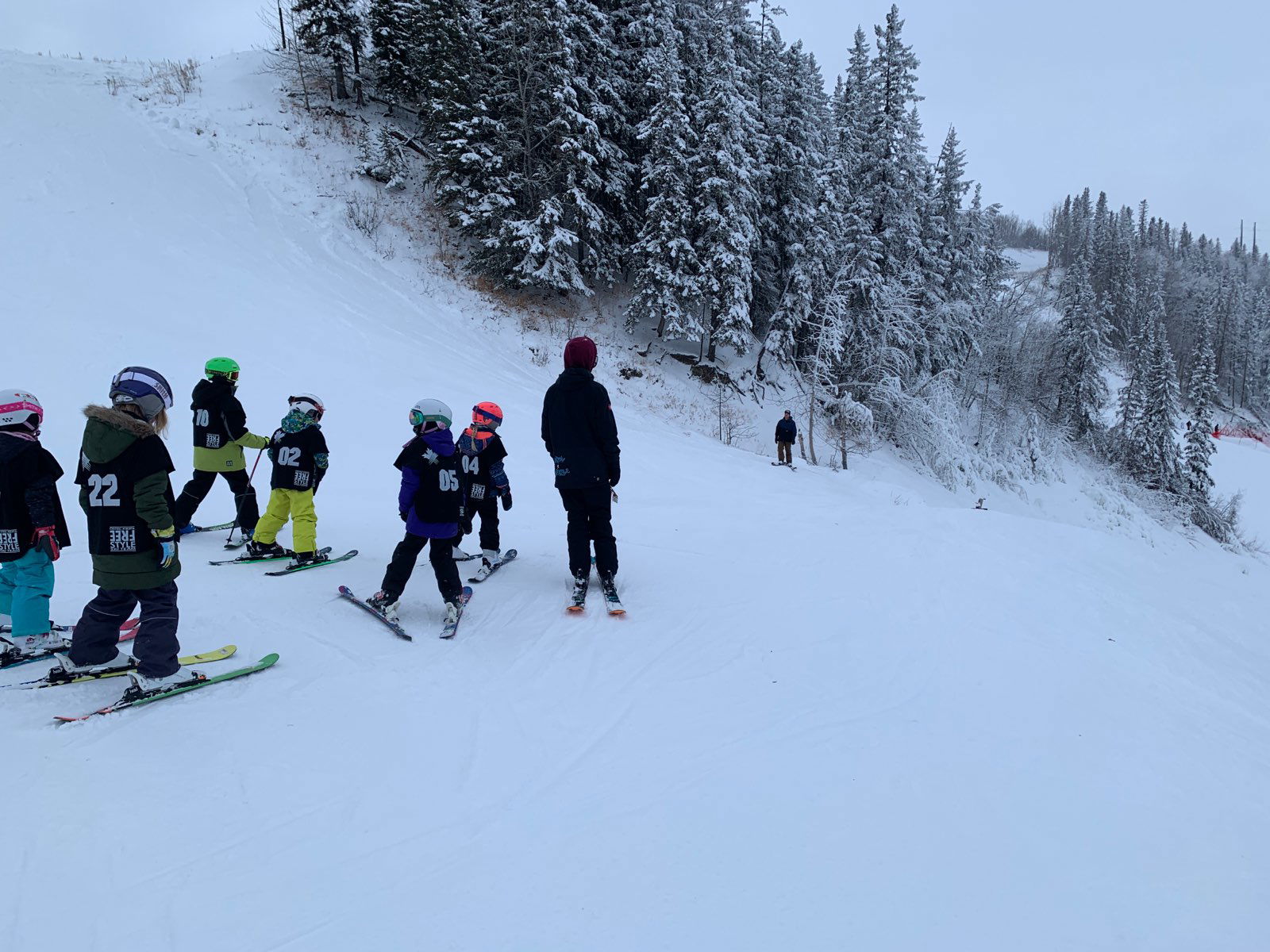 Fundamentalz introduces freestyle terrain and skills in fun and safe progressions for entry level skiers. Sunday afternoons are spent discovering new abilities on the slopes of Canyon Ski Resort in a program that is all about fun. Fundamentalz is a Freestyle Canada grassroots developmental program, which focuses on allowing athletes to develop their basic freestyle ski skills. It also provides kids with the opportunities to learn and develop their all around ski skills, which are necessary for navigating runs on their own.
Our coaches are trained and passionate about developing well-rounded, confident skiers. Our goal is to show kids their potential and ignite a passion for the sport of freestyle skiing. Along with developing freestyle ski skills, athletes also learn to respect the terrain on which they train and the etiquette required when skiing.
**2021/2022 season Fundamentalz athletes: prior to enrollment, discuss the potential for switching to the Freestylerz Team with Coach Curtis Sinton**
Program Objectives
Provide young skiers with a FUN and challenging introduction to freestyle skills and disciplines
Instill in young skiers an appreciation of the techniques of safe, enjoyable freestyle skiing
Measure skill development and reward the achievement of participants
Minimum requirements for entry into Fundamentalz
6 years old by the end of 2022
Make small linked turns on a green run
Stand and balance on skis
Load and ride the chairlift unassisted
Equipment: skis, boots, helmet, poles (optional)
Program Fees

Program fee
Seeding money

$200
New this season
Covers coach costs for out of town club comps
Seeding money not used by the end of the season will be returned
Does not cover event registration fees for athletes

Canyon Ski Resort Lift Ticket per session
CFSA (Canadian Freestyle Ski Association) membership
Volunteer Commitment
Volunteer requirement of 15 hours/family

$300 commitment cheque must be submitted at the start of season
Cheque is shredded once commitment filled

Assistance on course builds and Club competition
Parents wanting to volunteer on the hill during training sessions will need to purchase a volunteer membership https://snowreg.com/#!/memberships/freestyle-ab-20212022-memberships
Sched­ule
Season dates

Season will start in early to mid-December, weather dependent
A minimum of 26 hours is guaranteed
Exact schedule to be confirmed closer to the start of the season

Sundays 1 to 4 p.m.
Some dates will be cancelled due to holidays, hill closures and competitions
Club Comps
Some athletes may want to participate in club comps taking place throughout the season at different ski hills. There are additional costs for these competitions, including registration fees, lift tickets and travel costs.
March Madness End of Season Camp
Club wrap up activity. More details provided in the spring. Costs for this camp will be determined based on the number of registered athletes.